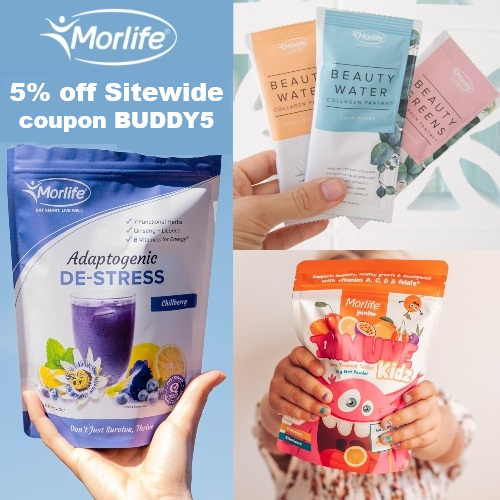 Nutrition plays a huge role in your quality of life. Unfortunately, most people don't get enough of the right nutrition from the foods they eat, leading to being unhealthy, unhappy, and unwell. Morlife is on a mission to change that!
Founded by Dr. Warren Stewart, who has over 27 years of nutrition research, Morlife provides a range of highly nutritious, delicious and convenient functional superfoods that are specifically designed to meet your individual needs and give you the health benefits that you're looking for.
Morlife's award-winning superfoods are backed by extensive research and are developed by a team of in-house nutritionists. Their philosophy is "let food be your medicine and medicine be your food". That is why every single Morlife product is packed full of body-loving nutrients and designed to give you a specific benefit that you need to help you get more out of life.
Their variety of superfood boosting powders are formulated to help with all types of health issues, including alkalizing, antioxidants, kid's health, digestion, stress management, fitness, beauty, and more. They come in many great flavors and can be easily mixed into your favorite beverages, smoothies, yogurt, and baked goods.
Looking for a sweet treat you don't have to feel guilty about? Check out their Ashy Bines Bundles. Morlife has taken Ashy Bines' favorite, best-selling flavor, Caramel Almond Dough, and turned it into clean, healthy and delicious pancakes mix, cookie dough mix, and protein powder – so you can satisfy your cravings the healthy way!
Get 5% off Sitewide at Morlife using coupon BUDDY5. Shipping is Free on orders of $90 or more.
4