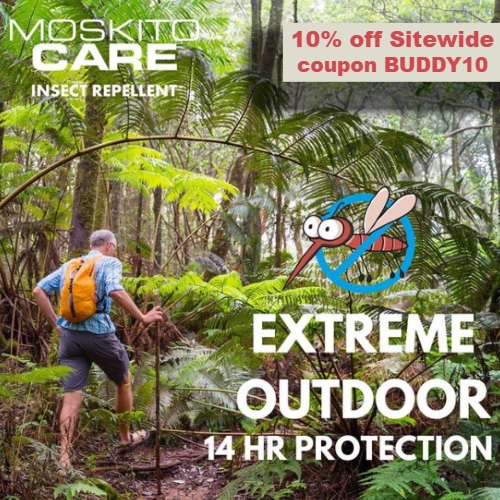 If you're someone who enjoys spending time in the great outdoors, then you know how annoying and uncomfortable insect bites can be. Mosquitoes, ticks, and other insects can ruin an otherwise enjoyable outdoor experience.
That's where Moskinto comes in! They specialize in insect repellents designed to make outdoor activities more comfortable for everyone. Their 14-Hour Moisturizing Moskito Care Insect Repellent provides all day protection against mosquitos, ticks, and other insects. Their patented water-based formula isn't greasy or sticky and it has a fresh scent. It is EPA approved approved as a "Pregnancy-Friendly" formula, so it's safe for all adults and kids. It's a repellent that you'll actually want to apply!
In addition to their insect repellent, Moskinto also offers Itch Relief Patches that work for as long as you wear them. They relieve the itching and swelling associated with bug bites almost instantly. Since they are non-medicated, they are safe for anyone! The patch lifts the outer layer of the skin gently to create a draining effect of the itchy substances left behind by mosquitoes. They are latex-free and waterproof.
Get 10% off Sitewide at Moskinto using coupon BUDDY10. Shipping is Free on orders over $20. Coupons cannot be applied to subscription orders.
3