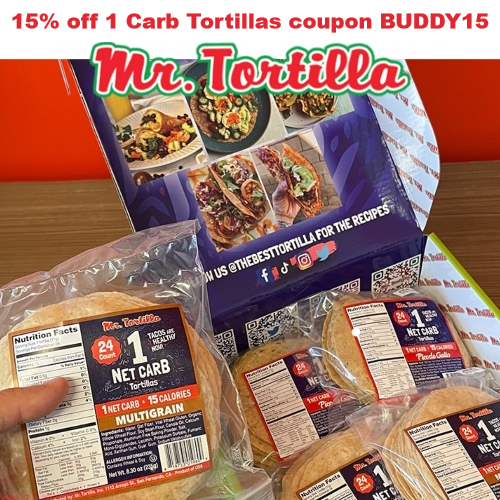 Disappointed by the overpriced and bland tasting healthy tortillas currently on the market, the folks behind Mr. Tortilla set out to replicate the homemade taste of the tortillas they grew up on. The result is their 1 Carb Tortilla, which is both incredibly healthy AND tasty.
Mr. Tortilla's delicious 1 carb tortillas are perfect for a healthy lifestyle. They are low in calories & sodium, cholesterol free, vegan, OU Kosher certified, and made with organic wheat flour and oat fiber. They come in multigrain and Pico de Gallo flavors and are great for making homemade chips, nachos, street tacos, and other dishes that call for tortillas. 20 one carb tacos are equal to just 1 regular street taco in carbs!
Mr. Tortilla is so confident you'll love their tortillas, they offer a 100% money-back guarantee! Check out the recipes on their site for some meal inspiration!
Get 15% off 1 Carb Tortillas at Mr. Tortilla using coupon BUDDY15.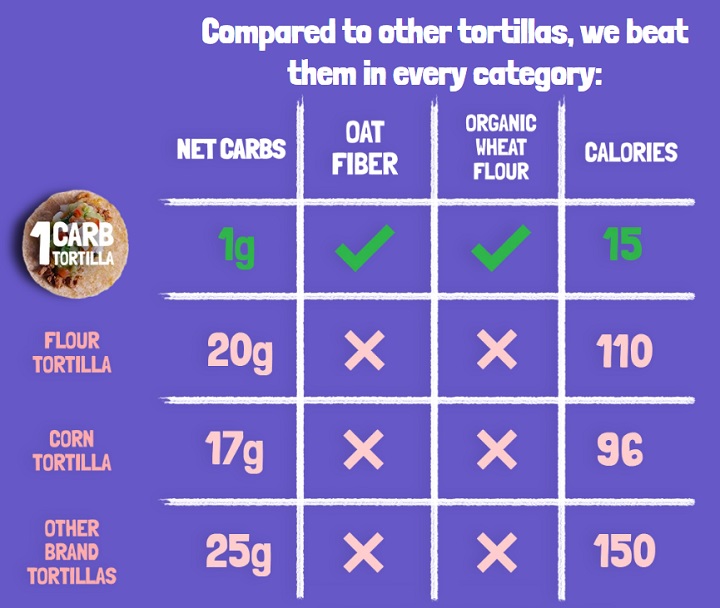 Mr. Tortilla gives back –
Along with their mission of creating the world's most delicious healthy tortilla, they also donate 10% of their net profits to charities and 10% to employee profit-sharing. They've recently made an additional commitment to donate 5% of all online sales to families affected by Covid-19.
9