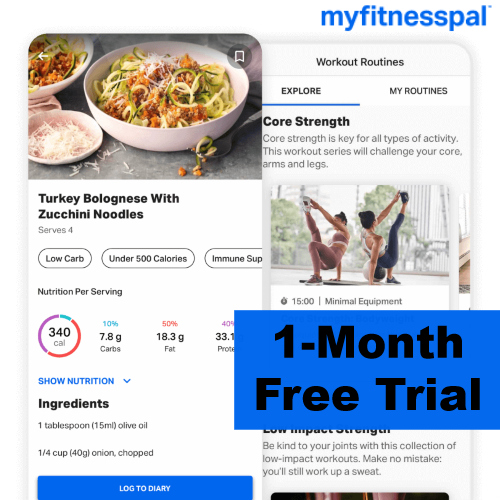 Trying to lose weight, tone up, lower your BMI, or invest in your overall health? MyFitnessPal is a top weight loss and fitness app, helping nearly 1 million members reach their health goals every year.
Members use it as a calorie tracker to log their foods and take advantage of the app's calorie database, which contains over 14 million foods! You can easily link your MyFitnessPal account with apps that support your healthier lifestyle, like Map My Run, Apple HealthKit, FitBit, Garmin, Samsung Health, and over 45 other apps.
Try MyFitnessPal Premium Free for 1 month. If you decide to keep using their service, a subscription is $79.99/year or $19.99 monthly. You can also downgrade to a Free account if you'd like to continue using their service just for nutrition tracking.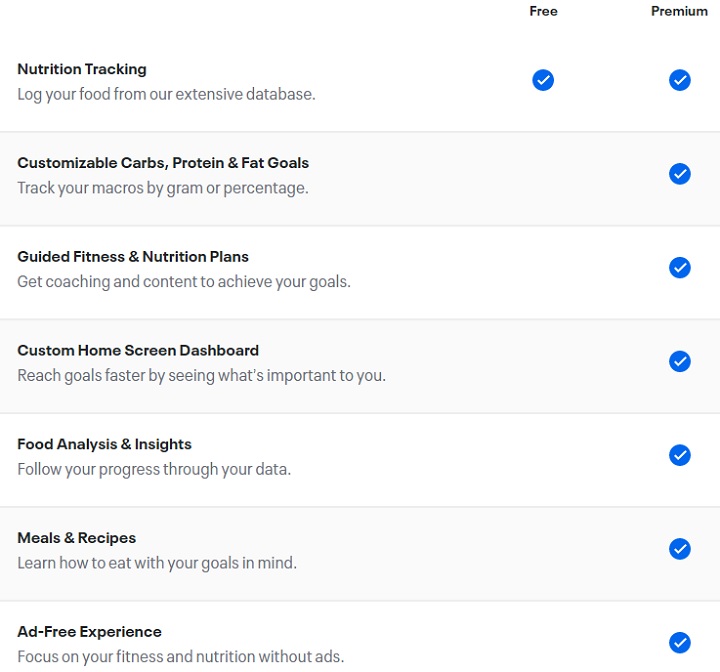 5