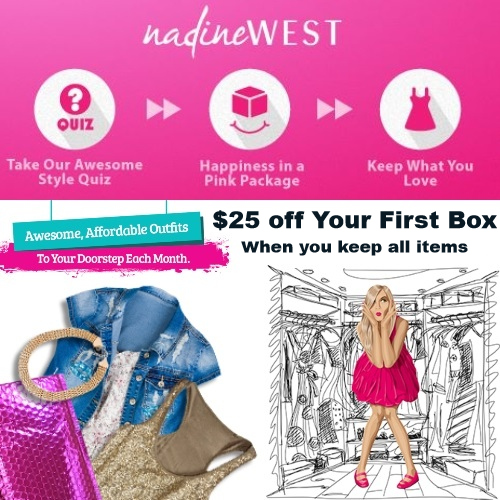 Nadine West is a super fun and fashionable service that sends unique and affordable outfits to your doorstep every month. They provide a personalized shopping experience based on your style quiz and send you stunning outfits and accessories to try on in the comfort of your own home.
Shopping with Nadine West is risk free! There are no subscription fees. You only pay for what you like and send the rest back in a prepaid envelope. The average price of each individual piece is around $20, with some venturing as low as $10. They carry a wide variety of brands and styles, so their experts can find items that are perfectly styled just for you.
Get $25 off your first box when you keep all items in your shipment from Nadine West using referral code BB25. Shipping is Free unless you send back all items. (They will debit your account $6.50 and apply that charge as credit to anything you purchase, so that shipping remains Free.) Subscriptions can be paused or canceled at any time.
15