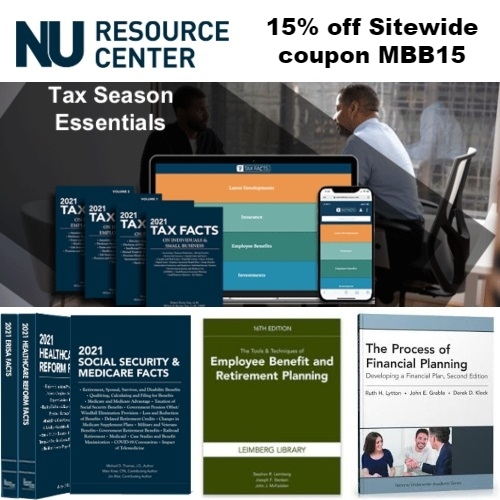 National Underwriter offers the guidance you need from experts you can trust. For over 120 years, National Underwriter has been a leading source for insurance industry information for agents, brokers, risk managers, claim adjusters, and more. Their reputable editors are dedicated to putting accurate and relevant information you need to make critical business decisions right at your fingertips.
National Underwriter offers the most up-to-date resources written by experts in subjects like targeted tax, property & casualty, employee benefits, estate planning, financial planning, and more.
Their informative publications include titles like Tax Facts, FC&S Expert Coverage Interpretation, Tools & Techniques, Field Guide, Insurance Coverage Law Center, Property & Casualty Coverage Guides, and many other resources that are available in print, eBook, or online. As the industry evolves, you can be assured that National Underwriter will be at the forefront with thorough and easy-to-use resources that you rely on for success.
National Underwriter is a great resource to help you through all the confusing changes Covid-19 has brought to many businesses.
Get 15% off Sitewide at National Underwriter using coupon MBB15.
4