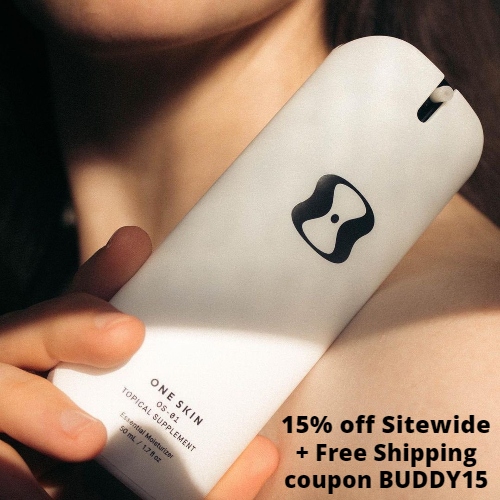 Created by a team of PhD-level aging experts, OneSkin is the first topical skin supplement designed to extend your skinspan. Their proprietary peptide, OS-01, has been shown to rejuvenate your skin on a molecular level and effectively treat the negative implications of aging to give you firmer, smoother, and stronger skin.
Rather than providing a quick fix that doesn't last, OneSkin promotes long-term skin health. It works over time to penetrate the deepest layer of your skin and give you lasting change. It has been scientifically proven to reduce your skin's biological age, improve your skin barrier, and support proper cell function.
Most users start seeing healthier, stronger, and more youthful skin after just 4-8 weeks of daily use. In a 12-week clinical study, 95% of users showed improved skin evenness,
radiance, pores, & firmness. 87% of users had less wrinkles, and 100% of users showed improved skin smoothness & overall appearance.
OneSkin is vegan, cruelty-free, designed for men & women, and it's safe for all skin types.
Get 15% off Sitewide at OneSkin using coupon BUDDY15. All orders ship Free – No minimum purchase required! Coupon is not valid on subscription orders.
OneSkin is so confident that you will love their product, they offer a 30-day money back guarantee.
3