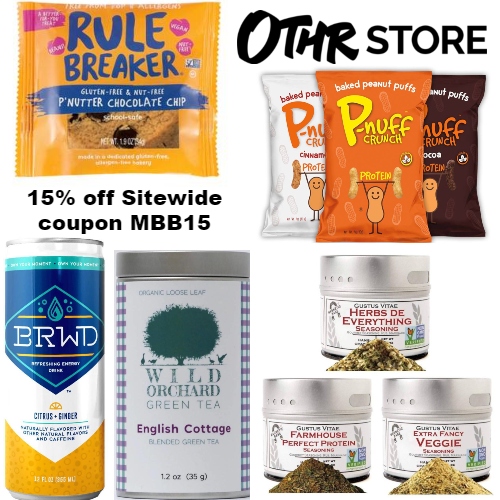 Love trying new things and supporting small businesses? Check out OTHRStore. OTHRStore was created to help emerging brands by providing an outlet for them to connect with consumers. The team at OTHRStore scours the earth for the most innovative and exciting brands on the market and brings them directly to you in one place.
Get 15% off Sitewide at OTHRStore using coupon MBB15. All orders come with a 21-day satisfaction policy.
Some of their popular brands:
TBJ Gourmet is dedicated to helping create the perfect bites that make memorable meals with award winning Bacon Jams & trendsetting rubs.
Nutty Novelties produces a variety of nut butters with only the best quality ingredients that are sure to become your new favorite!
Shopping at OTHRStore allows you to shop from the safety of your home and discover unique specialty products & novelties while supporting emerging business that need your help now more than ever!
5