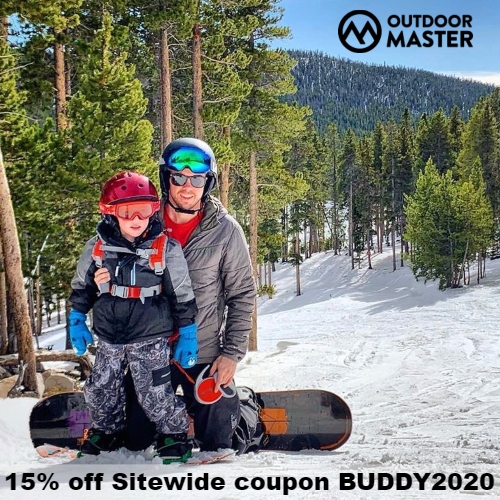 Outdoor Master believes everyone should be able to enjoy the outdoors. They aim to make getting out and getting active more accessible by offering highly functional outdoor clothing and gear at affordable prices.
Outdoor Master provides top quality outerwear for children and adults, such as goggles, jackets, ski socks, and mittens, as well as equipment for water sports, hiking, skiing & other winter sports, and more.
Get 15% off Sitewide at Outdoor Master using coupon BUDDY2020. Shipping is Free on all orders.
3