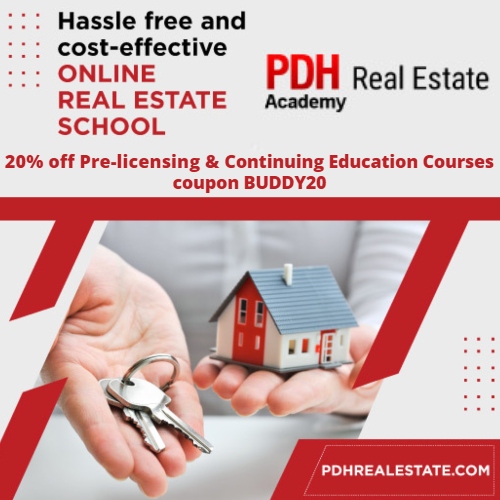 PDH Real Estate Academy offers hassle-free and affordable real estate licensing courses that will help you kick start your career as a real estate agent. Their real estate classes give you a complete, comprehensive educational experience from expert instructors that have real-world real estate experience.
Their courses are written by industry leaders to ensure you get all the up-to-date information you need to pass your state exam and form a solid foundation, including contract law, closings, real estate finance, listing agreements, and much more. The courses are 100% online, so you can work at your own pace from anywhere you'd like on your computer, smartphone, tablet, or laptop.
Since real estate regulations are always changing, PDH Real Estate Academy keeps a constant eye on updates to state requirements to give you reliable information in their continuing education courses. These courses give you the state training you need to maintain your licensure as a real estate professional.
When you enroll in a course with PDH Real Estate Academy, you get more than a one-time class. All PDH Real Estate Academy courses include lifetime access to course material, real estate e-books, over 800 practice questions to prepare for the state exam, and ongoing assistance from their award-winning instructors.
Get 20% off Pre-licensing and Continuing Education Courses at PDH Real Estate Academy using coupon BUDDY20.
All licensing courses are backed by a Pass Guarantee. If you don't pass your real estate licensing exam on your first attempt after completing their Exam Prep Course, they will reimburse you for the cost of the exam! Valid for your first attempt only, excluding Tennessee. Courses are not available for all states.
1