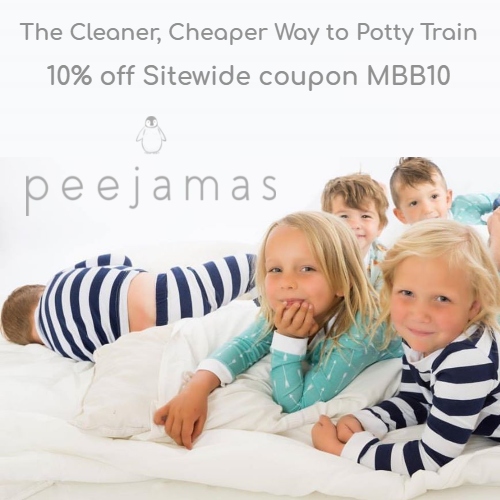 Did you know parents will pay over $2,000 during the course of their child's potty-training journey? And that doesn't include night-time diapers, which cost, on average, 50% more than standard day-time diapers. Ready for something better?
Peejamas are made and designed with children's night-time potty training in mind. Their patent pending design uses the highest quality fabrics that absorb, capture, and contain fluid to keep your sheets from getting wet, your mattress from getting stained, and your night of rest uninterrupted. Peejamas are made of super-absorbent fabrics that will hold over 15x their weight in liquid!
Get 10% off Sitewide at Peejamas using coupon MBB10. Coupon will work on clearance items.
4