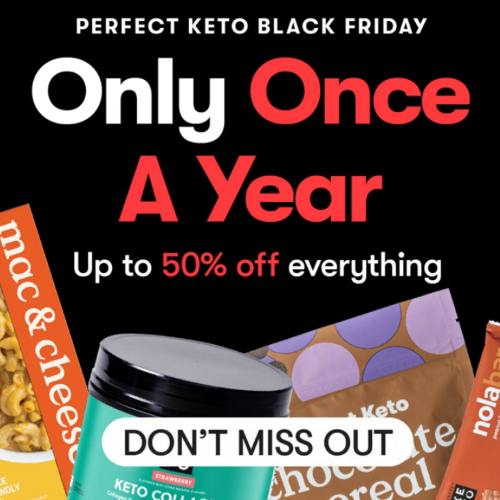 Perfect Keto products are made with real food ingredients to promote better health. They contain no gluten, grains, soy, corn, added sugar, artificial flavors/colors, fillers or chemicals. Whether you're just starting a keto diet or you've been living a keto lifestyle for years, they've got all the snacks and supplements you need!
Their Black Friday Sale in on now and you'll get an automatic 15% off 1 item, 20% off 2 items, 30% off 3-4 items, 40% off 5 items, or 50% off 6 or more items. All orders ship Free – No minimum purchase required! All products are backed by a 30-day money-back guarantee.
These tasty keto treats make it possible to enjoy the flavors of the holidays without compromising your standards or undoing all your hard work. Stock up on now!
Coupons cannot be used in conjunction with this sale. If you are only ordering 1 item, use coupon PKBUDDY20 to get 20% off your order. Free shipping will still apply!
18