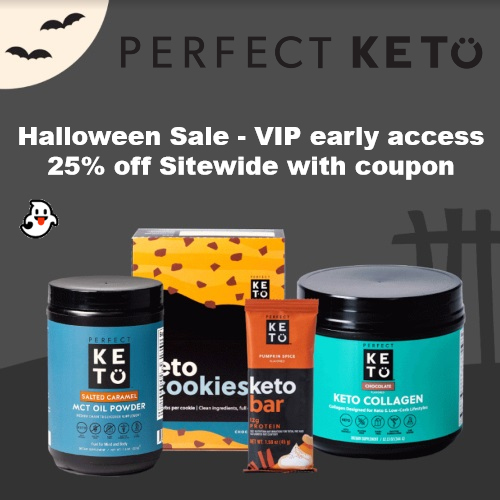 Perfect Keto products are made with real food ingredients to promote better health. They contain no gluten, grains, soy, corn, added sugar, artificial flavors/colors, fillers or chemicals. Whether you're just starting a keto diet or you've been living a keto lifestyle for years, they've got all the snacks and supplements you need to stay on track!
With Halloween right around the corner, avoiding candy is going to be difficult. And let's not get started on the challenges of staying clean and keto through the holiday season when you'll be navigating a minefield of excessive sugar and beige buffet foods. The team at Perfect Keto has your back with delicious, clean treats that will satisfy your sweet tooth and are kind to your blood sugar.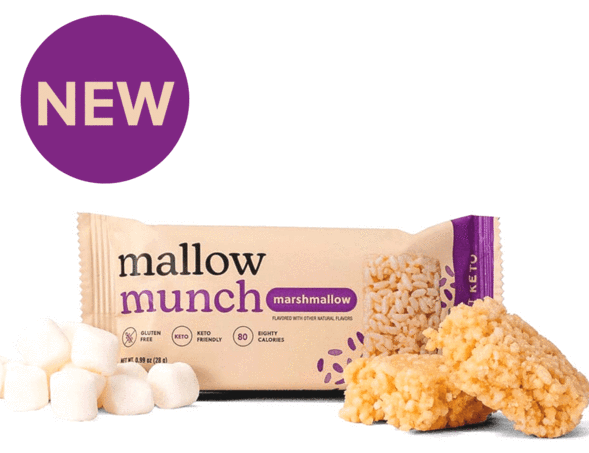 If keeping your sweet tooth in check is a struggle, check out their new Mallow Munch bars. These crispy bars deliver that nostalgic, rice crispy treat flavor you loved as a kid without compromising ketosis. They also carry keto-friendly granola-style bars, cookies, pancake mix, brownie mix, nut butter, and more.
Get 25% off Sitewide at Perfect Keto using coupon KETOCANDY25. Shipping is Free on orders over $45. Perfect Keto products come with a 30-day satisfaction guarantee!
Coupons cannot be applied to already discounted bundles or stacked with subscribe & save discount.
6