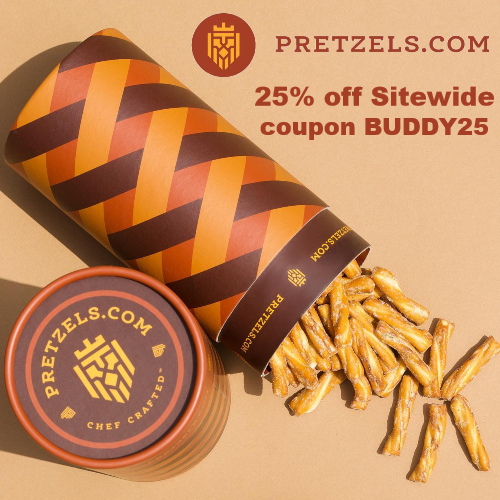 Pennsylvania-based Pretzels.com is reinventing one of America's favorite snacks by blending traditions of the past with innovations of the future and taking pretzels to the next level!
With over 35 flavors, they will tickle your taste buds with flavors like Sea Salt Caramel, Horseradish Ranch, Sriracha, Smoked Gouda, Jalapeno Dill, and Buttered Cinnamon Sugar Twist.
Not sure which flavor to try first? A sampler pack and custom boxes are available!
Get 25% off Sitewide at Pretzels.com using coupon BUDDY25.
3