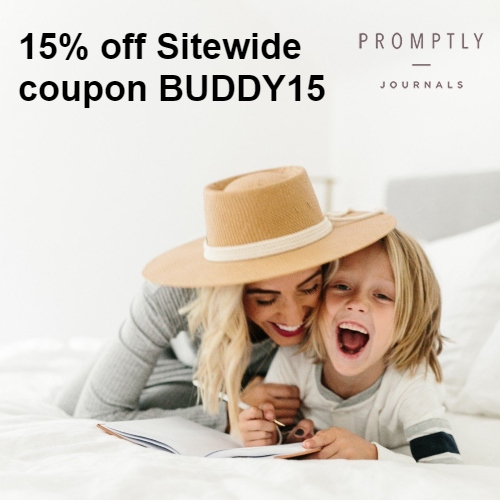 Journaling has been shown to decrease stress and anxiety, foster mindfulness and presence, and improve memory and focus. However, it can be hard to think of what to write when you have a bunch of blank pages staring at you. Enter Promptly Journals. They make journaling easy with their thoughtfully guided journals!
They offer handwritten, two person, and digital journals with prompt questions to help you easily write your story. Promptly Journals has journals for all ages and situations, including parent-child and couples journals.
Get 15% off Sitewide at Promptly Journals using coupon BUDDY15. Shipping is Free on orders over $50.
9