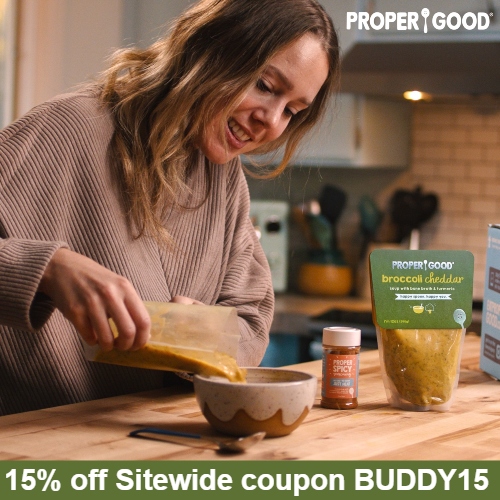 We all want to eat healthy, but with a busy schedules and active lifestyles, there usually isn't enough time to make all your meals from scratch. So we end up eating fast food, junk food, and frozen meals, which are extremely unhealthy. And if you opt for healthy takeout food, it's going to be expensive. Proper Good has an alternative! They offer tasty soups with clean ingredients that you can heat up in just 90 seconds.
Proper Good has soups to accommodate different diets, such as keto, vegan, and gluten-free. They use whole ingredients, no chemical preservatives, no added sugar, and they include functional ingredients, like grass-fed bone broth, ginger, and turmeric.
Their unique packaging allows you to store your unopened meals at room temperature (no need for refrigeration or freezing) which means you can take the pouches anywhere, whether that is simply keeping them in the cupboard for busy days, taking them to the office, or packing them for a family camping trip or vacation. You'll always have a quick, wholesome meal at your fingertips!
They have 7 hearty soups to choose from – Broccoli Cheddar, Chicken Noodle, Red Pepper Meatball, Butternut Squash, Chicken Mushroom, Spiced Pumpkin, and Meatball Minestrone. Want to try them all? Order their All Soups Pack – you can get one of each!
To add a spicy kick to your meals, grab a shaker of their healthy & delicious Proper Spicy Seasoning. It contains zero salt, zero sugar, and zero calories and is a great alternative to sodium filled seasonings & hot sauces. Not just for soups – this seasoning would be great on snacks, such as popcorn, as well as any meal that you'd like to add a pop of heat to.
Get 15% off Sitewide at Proper Good using coupon BUDDY15. All orders come with a 30-day money back guarantee. Shipping is a flat rate of $5 or Free on orders of $25 or more. Coupon is not valid on subscription orders.
For extra savings, join the ProperGood Superhero Club rewards program. You can earn points on purchases, sharing/following Proper Good on social media, and leaving product reviews. You can redeem your points for discounts on future purchases.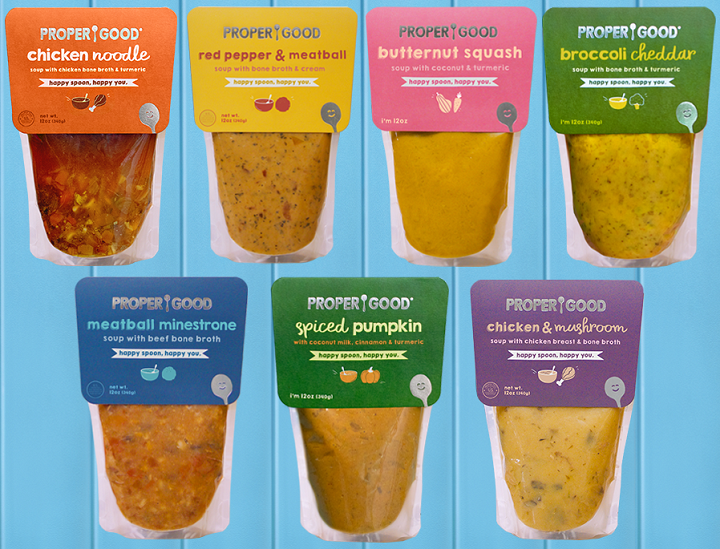 8