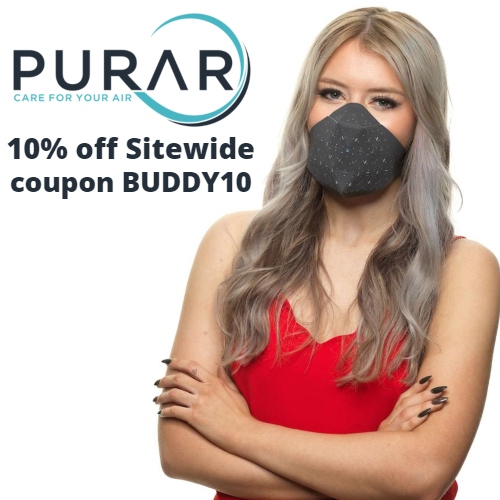 Purar is on a mission to help people breathe cleaner air by providing comfortable and highly-functional face masks engineered to filter airborne particles, pollen, and germs, without compromising your personal style.
Having experienced Shanghai China's long season of air pollution first-hand, Purar co-founder, Jasmine Meng, found that wearing a mask was the only way to protect herself from pollutants of all kinds. As a daily mask user, she has experienced the discomfort of wearing standard surgical face masks, which only make breathing harder, irritate your face and ears, and fog up your glasses.
Purar face masks are engineered by the world's leading filtration experts to achieve the N95's filtration level, giving it the ability to filter more than 95% of the 0.3-micron particles. Their reusable masks come in 6 great colors and feature a water-resistant outer washable shell and an inner filter that is soft and gentle on skin. The washable shell has an ergonomic design and is made to fit comfortably and snuggly, without fogging. An adjustable neck strap means no more ear pain.
Get 10% off Sitewide at Purar using coupon BUDDY10. Shipping is $8 or Free on orders of $100 or more.
Fun Fact: Purar is a 2021 Red Dot product design award winner. The Red Dot award for product design is awarded annually to the year's best products. Whether aesthetically appealing, functional, smart, or innovative, this award recognizes products for their outstanding quality.
2