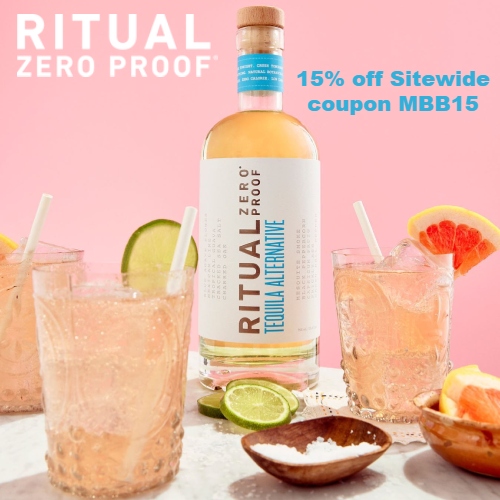 Ritual Zero Proof creates award-winning non-alcoholic versions of popular liquors that can be used as a booze replacement in margaritas, palomas, mojitos, mai tais, gimlets, old fashioneds, and more. They are a great way to enjoy a "drink" without the hangover and excessive calories that typically go hand-in-hand with regular cocktails.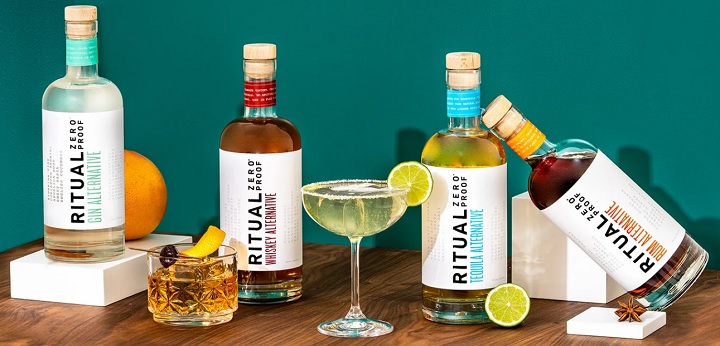 Ritual Tequila Alternative has the grassy flavor, smoky aroma and bright fire of tequila.
Ritual Whiskey Alternative has the oak, smoke, caramel, and finishes with the pleasant heat of whiskey.
Ritual Gin Alternative has the crisp, refreshing bite of gin.
Ritual Rum Alternative has the warm vanilla, toasted spice, and velvety decadence of dark rum.
Get 15% off Sitewide at Ritual Zero Proof using coupon MBB15. Shipping is Free when you order 2 or more bottles. Products are backed by a 30-day refund policy. Coupons are not valid on subscription orders or bundles.
Need some inspiration? Check out their blog for a bunch of non-alcoholic cocktail recipes.
3