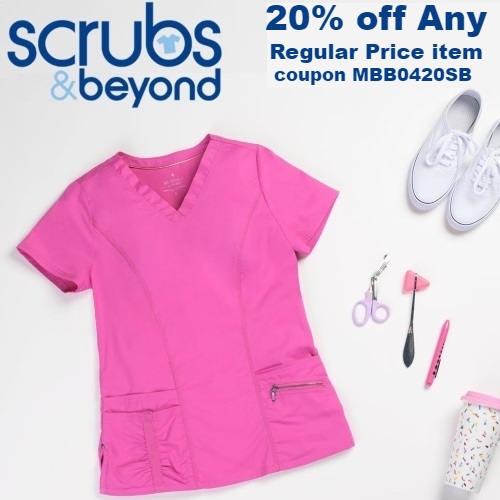 For nearly 20 years, Scrubs & Beyond has been a popular destination for scrub tops, scrub pants, jackets, lab coats, shoes, and nursing accessories from the best brands in the industry.
Get 20% off Any Regular Price Item at Scrubs & Beyond using coupon MBB0420SB.
Coupons are not valid on Alegria, Barco, Grey's Anatomy, Cherokee, Cherokee Workwear, Dansko, Dickies, HeartSoul, Koi, Littmann, Vera Bradley, Skechers, and Betsey Johnson merchandise.
33