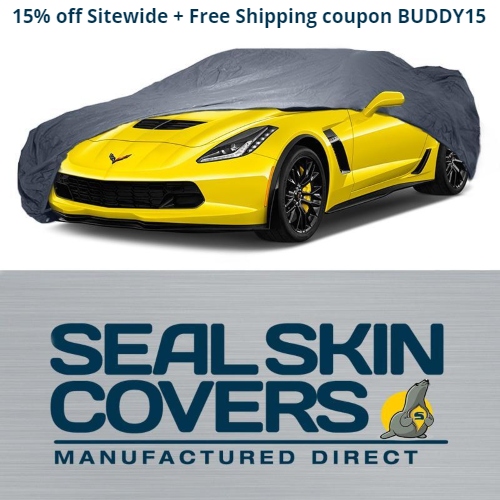 Winterizing vehicles for the season? Seal Skin Covers provides guaranteed-fit, weatherproof covers for cars, trucks, SUVs, vans, boats, jet skis, motorcycles, snowmobiles, and more.
Why waste time and money on expensive, poorly fit covers that don't last? Seal Skin Covers offers the best prices, fit, and durable, long-lasting protection from rain, snow, ice, hail, salt, sand, dirt, rocks, and more — no matter the climate or conditions. Every order is backed by a 10-year warranty and U.S. orders ship Free.
Their reliable, Seal Skin waterproof covers protect against harmful elements and reduce the risk of dents and hard water buildup. Their covers have five layers of lightweight, but durable fabric to block out contaminants, without damaging the exterior. They are made with double stitched seams, rot-proof threads, and 100% water resistant, breathable fabric.
You don't even have to worry about fit! Seal Skin Covers gives you 30 days to try their covers out. If it doesn't fit properly, they'll exchange it at no cost and as quickly as possible.
Get 15% off Sitewide at Seal Skin Covers using coupon BUDDY15. U.S. orders ship Free and most covers come with a 2-10-year warranty.
6