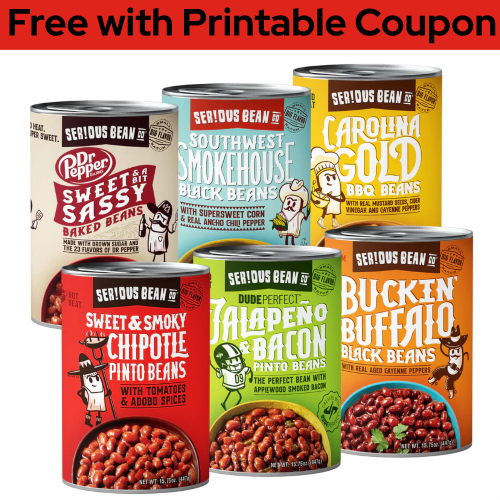 Ser!ous Bean Co steps up the flavor of canned beans with varieties like Buffalo Black Beans, Dr. Pepper Sweet & Sassy Baked Beans, Carolina Gold BBQ Beans, and other fun recipes. Try a can for Free with this printable coupon.
Click here to find a store near you that carries Ser!ous Bean Co products.
Sign up for my email newsletter to get deals like this delivered to your inbox!
2