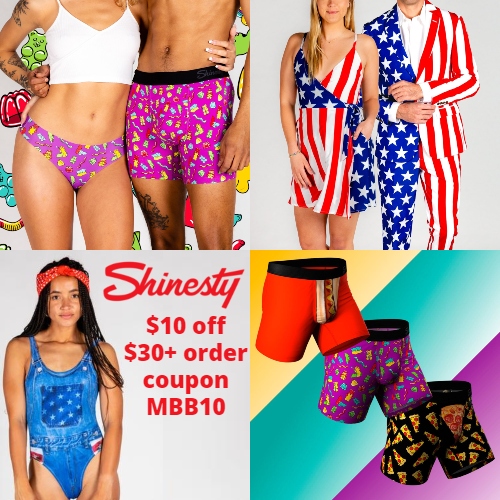 Shinesty was created for one reason and one reason only: To force the world to take itself less seriously. They are a novelty clothing and accessories brand that specializes in fun, colorful, and bizarre apparel.
From crazy patterned suits, super comfortable funny underwear, and Pajamaralls (pajama overalls) to denim-print swimwear, neon ski suits, and funky tops, unique tees, and fun tanks for house parties, theme parties, and bachelor parties, Shinesty's clothing & accessories are made to make you stand out and have fun!
Get $10 off your order of $30 or more at Shinesty using coupon MBB10. Coupon is not valid on subscription orders.
2