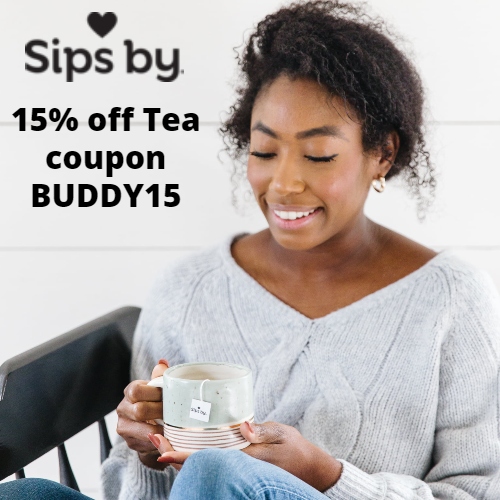 Sips by Tea Shop sells all types of tea from the best tea brands. Whether you're a tea head or a tea novice, Sips by Tea Shop has a tea for you!
Need an extra energy boost? They've got caffeinated teas like black tea and green tea. Want to savor a comforting mug at night? They have herbal and caffeine-free teas. Sips by Tea Shop allows you to discover the world of tea with their premium chai, white teas, oolong teas, Guayusa teas, rooibos, yerba mate, and more.
Get 15% off Tea in the Sips by Tea Shop using coupon BUDDY15. Shipping is $4.99 or Free on orders of $100 or more.
Want to try new teas every month? Sips by also offers monthly tea subscriptions that make discovering new tea fun, personalized, and affordable! Use coupon BARGAINBUDDY to get $7 off your first box. The 1 month option is just $9 after coupon! All subscription orders ship Free.
4