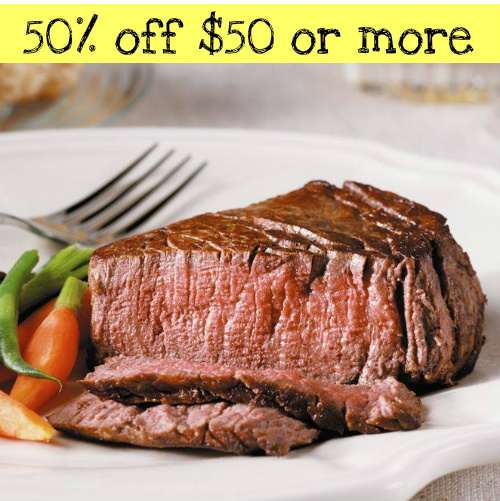 Get 50% off $50 or more on Sale items at Snake River Farms. Add $50 or more worth of items to your cart from this page and discount will apply automatically at checkout.
These items qualify for quantity discounts (which will stack with this promo):
20% off 4-7 Flat Iron Steaks
27% off 8 or more Flat Iron Steaks
17% off 4-7 4-PKs of Filet Mignon Steaks
25% off 8 or more 4-PKs of Filet Mignon Steaks
9% off 4 or more packs of Gourmet Hot Dogs
This offer is not valid with coupons. If you add a coupon to your cart, you will lose the 50% discount. If you see something else you want that is not in this sale, you can get Free shipping on any order using coupon FSS2018.
Snake River Farms products are sold at high-end stores and restaurants like Williams Sonoma, The French Laundry in Napa Valley, CA, Luma in Winterpark, FL, and even as far away as CUT at 45 Park Lane in London, a restaurant owned by Wolfgang Puck.
8