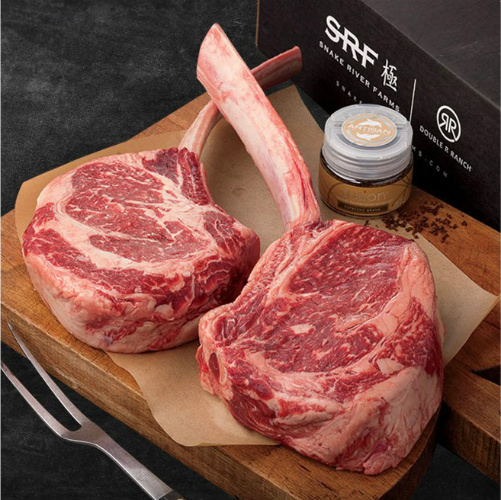 Get an extra 15% off everything and Free shipping on any order ($9.99 value) at Snake River Farms using coupon 50YEARS.
Prices on deals below are after coupon.
Flat Iron Steak : $12.75 + Free S/H ($10.20 each if you buy 4+, $9.35 each if you buy 8+)
Kurobuta Ham Gift Set : $136 + Free S/H (reg. $217)
American Wagyu Steak Flight : $143.65 + Free S/H (reg. $206)
Chop House Collection : $169.15 + Free S/H (reg. $260)
Snake River Farms products are sold at high-end stores and restaurants like Williams Sonoma, The French Laundry in Napa Valley, CA, Luma in Winterpark, FL, and even as far away as CUT at 45 Park Lane in London, a restaurant owned by Wolfgang Puck.
17