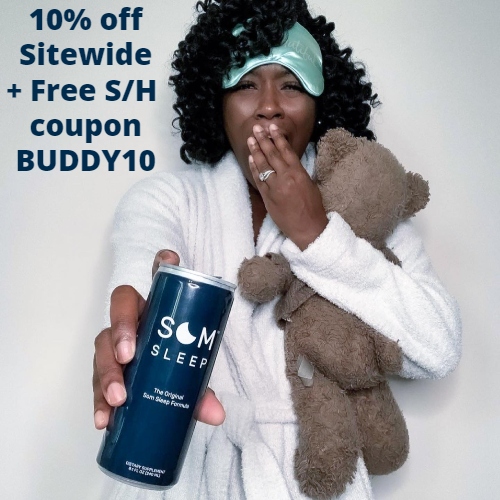 We all deserve a better night's sleep! Som Sleep offers a clean, drug-free solution that is as easy as popping open a can! Their Sleep Drinks are engineered to help you fall asleep fast and sleep better throughout the night. Just drink one can 30 minutes before bed for a great night's sleep. Best of all, you'll rest easy knowing it's natural, drug-free, and non-habit-forming.
Som Sleep uses a science-backed formula with active ingredients that are naturally found in your body, a healthy diet, and green tea, including Magnesium and Vitamin B6 to help ensure your sleep cycle is running as smoothly as possible, L-Theanine and GABA to help calm your mind, and Melatonin to jumpstart the process of falling asleep.
Original Som Sleep has 40 calories per can and Sugar-free has 10 calories per can with no sugar. Both are berry flavored, non-carbonated, Non-GMO Project verified, keto-friendly, vegan, drug-free, gluten-free, dairy-free, FDA compliant, free of artificial colors, flavors, and preservatives and made in the USA!
Get 10% off Sitewide at Som Sleep using coupon BUDDY10. All orders ship Free – No minimum purchase required! Coupon is not valid on subscription orders or the Som Sleep Mask Gift Set.
Fun Fact: Som Sleep is backed by an advisory board of sleep experts, nutritionists, dieticians, physical therapists, and world class personal trainers. It is used by over 60 teams in the MLB, NFL, and NBA!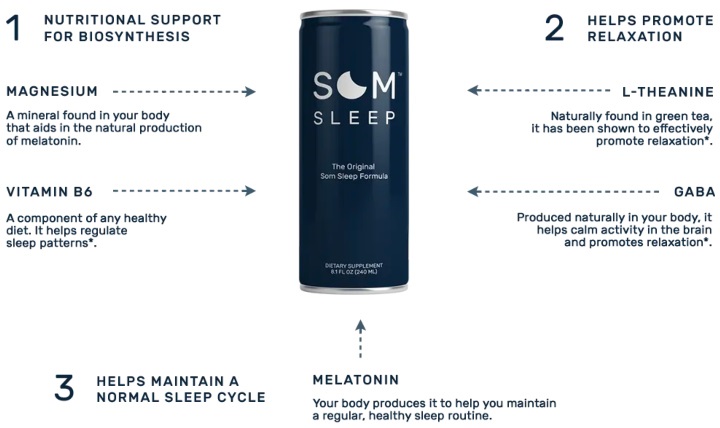 2