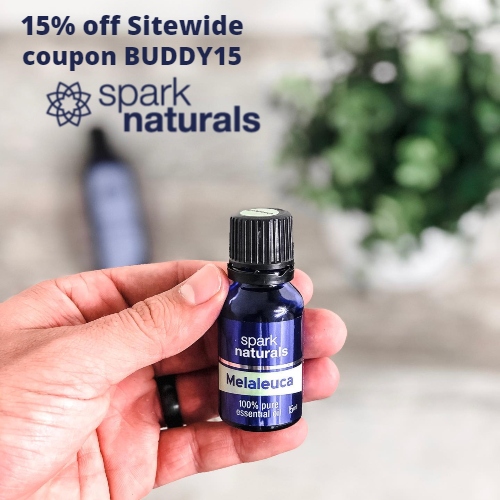 Spark Naturals offers premium essential oils and all-natural health & wellness products at affordable prices. Luxury products found at their prices are rare in the marketplace – their exclusive agreements with farmers, distilleries and cold press houses provides a cheaper, higher quality raw material, and their business model allows them to pass those savings on to you.
Spark Naturals essential oils are the purest essential oils available. They ensure this through carefully and strategically sourcing each one. Their essential oils are tested, verified, and guaranteed 100% pure. Each oil, whether it is a component of a blend or an individual essential oil, is selected from the best geographic area in the world to cultivate and grow that particular plant or tree. The Spark Naturals essential oil product line is made up of oils from every corner of the world. They source lavender from France, eucalyptus from Australia, lemon from Italy, and wild orange is harvested in the Dominican Republic.
They offer a huge selection of essential oils, including single essential oils, carrier oils, roll-ons, diffuser blends, and their signature blends, which are specially formulated for allergies, immunity, anxiety, respiratory health, sleep, digestion, headache relief, attention, and much more.
You'll find the same attention to quality in their Health & Wellness line, which includes all natural facial serum, sanitizer spray, lip balm, rosewater, No. 2 toilet sprays that mask odors, and a variety of salves that help with things like sleep, focus, allergies, hormone balancing & PMS symptoms, immunity, healing, and more.
Spark Naturals also offers diffusers, bottles & jars, and other accessories.
Get 15% off Sitewide at Spark Naturals using coupon BUDDY15. Be sure to check out their sale section, where items are already up to 25% off before coupon! Shipping is $5 or Free on orders of $25 or more. All products come with a 60-day satisfaction guarantee.
Coupon is not valid on subscription orders or Oil of the Month Club.
3