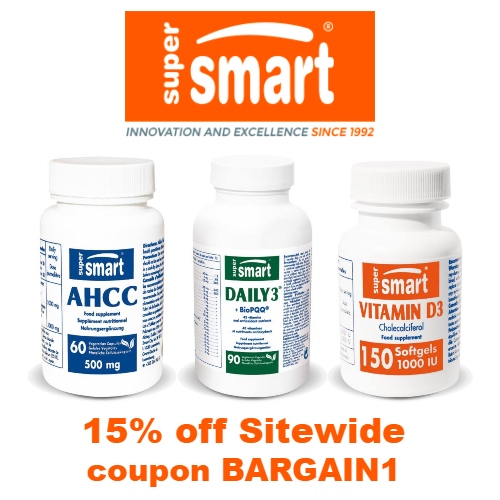 SuperSmart provides a wide choice of dietary supplements and vitamins. They have been developing unique formulations to improve their customer's health for over 27 years by prioritizing quality, safety, efficacy, and scientific validation. They only use ingredients and dosages that replicate the best results gained from scientific research, which means you will get the best quality and results for your money.
SuperSmart offers over 300 top quality, innovative products to help with anti-aging, brain nutrition, inflammation, immunity support, digestion, lung health, weight control and much more!
Get 15% off Sitewide at SuperSmart using coupon BARGAIN1. Shipping is $5.50 or Free if you spend $45 or more.
3