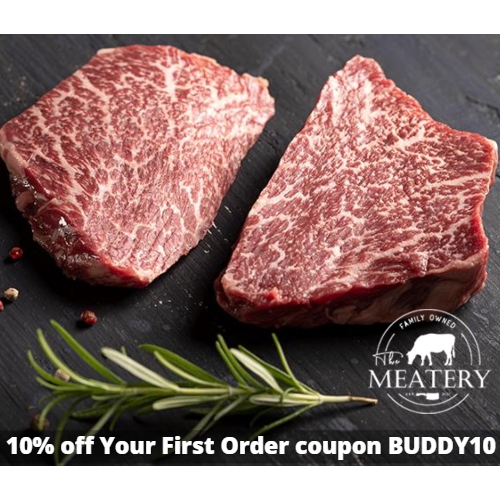 The Meatery is a family-owned purveyor of the world's finest and hardest-to-source meats. Born during the COVID-19 pandemic, they delivered meats to customers' doors when restaurant dining wasn't available. Their selection continues to expand as their customer base grows to include fine restaurants and families looking to indulge in the world's rarest meat delicacies.
They provide the best cuts of meat from Japan, Australia & the United States – Japanese Wagyu, Australian Wagyu, and Olive Fed Wagyu. Their mission is to get the most desirable cuts in your hands so you can enjoy what few have the chance to.
The Meatery wants your dining experience to be everything you dreamed of and more! They select only the best of the best and strive to fulfill your desire for the most incredible meat that money can buy! Whether it's a ribeye from Japan, a strip steak from Australia, or an Olive Fed tomahawk that graces your plate, you'll have an unforgettable experience with the cuts you receive from The Meatery.
Get 10% off your first order at The Meatery using coupon BUDDY10. Be sure to check out their sale section. Many cuts are over $50 off before coupon! All orders come with a Free cooler & priority packaging. U.S. shipping is Free on orders of $300 or more.
11