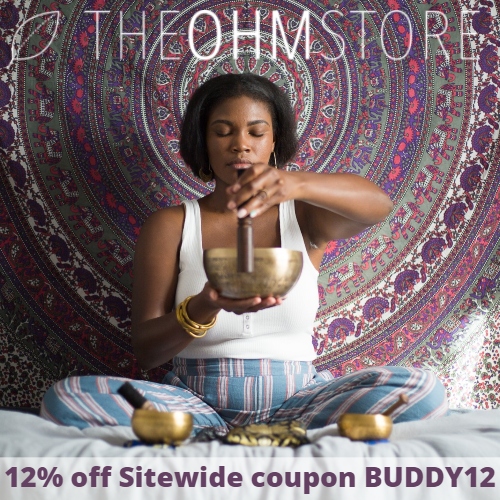 The Ohm Store offers a collection of handcrafted products that are intended to bring peace and connection to your life. After experiencing the healing of ancient mindfulness rituals like Singing Bowls, brother and sister, Frank and Nikki Mocerino, partnered with an artisan in Kathmandu, Nepal to bring ancient mindfulness modalities to the modern world.
Their mission is to support people's spiritual development by sharing these mindfulness rituals from different parts of the world. In today's environment, it's easy to lose ourselves and to be constantly looking for the next "thing" to keep us occupied. It's not until we take a second apart from the hustle to enjoy the simple beauty of a moment that we realize that's what we were missing all along – being present.
Singing bowls are used to create a state of deep peace and calmness. When a singing bowl is played, it produces a special, resonant tone that is unique to that bowl's history, shape, size, weight and dimension. These tones generate theta waves in your brain, which can help with healing and immune system function, provide creative renaissance and problem solving, promote deep relaxation, and more.
The Ohm Store partners with & supports 89 artisans, each one of them adding their own human touch to their Singing Bowls, hand stitched tree-free Lokta Journals, organic matcha, and other mindfulness products. They believe the quirks and subtleties in all of us are what make us beautifully unique and their products are the same; beautifully handmade and imperfect.
Get 12% off Sitewide at The Ohm Store using coupon BUDDY12. Shipping is $7.95 or Free on orders of $150 or more. Be sure to check out their bundles to save on their most popular products!
2