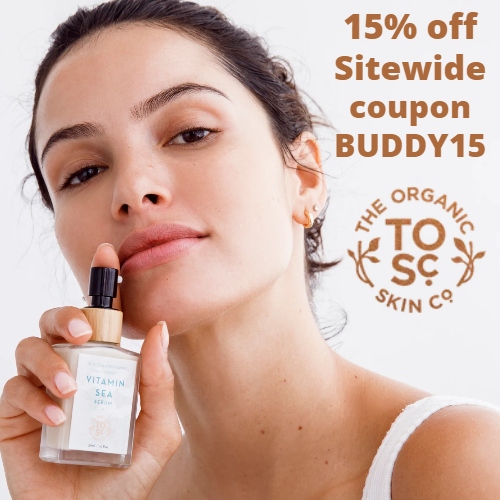 The Organic Skin Co. offers high-performance organic skincare products and makeup that combine cutting edge technology with the best skin loving ingredients nature has to offer.
Their revolutionary CO2 extraction technology captures the whole goodness of the superfood plants used in their products. It is an extremely gentle process that recovers fragile and precious plant ingredients without the stress of high temperatures like conventional extractions.
The Organic Skin Co.'s CO2 extracts are virtually identical to their natural origins, which makes them extremely effective. They are more concentrated and pure than traditional extracts and they even retain the plants natural aromas, giving their products beautiful, all-natural scents.
Their product line includes antioxidant rich cleanser, moisturizers, brightening & plumping face serum, rejuvenating face oil, hydrating toner, soothing balm, calming cream, an exfoliating mask, tinted primer & tinted face oil, and all-natural mascara & eyeliner.
Get 15% off Sitewide at The Organic Skin Co. using coupon BUDDY15. Shipping is $4.95 or Free on orders of $50 or more. All products come with a 30-day satisfaction guarantee. Coupon is not valid on subscription orders.
2