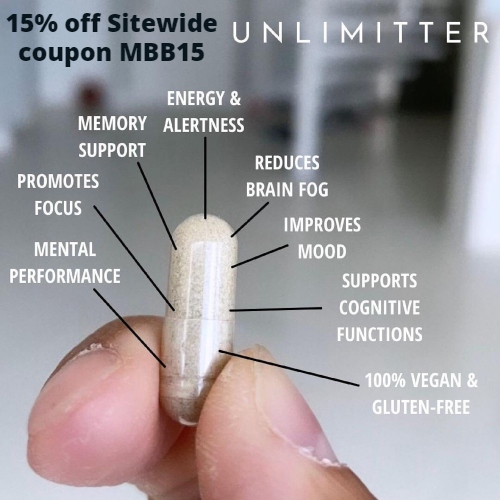 Unlimitter is a nootropic supplement that is designed to help you be your best self by promoting motivation, focus, and energy.
Unlimitter is made with all-natural vegan & gluten-free ingredients, such as gingko biloba and Ashwagandha. All ingredients are completely safe and 100% legal. Together, they support memory & cognition and they can reduce brain fog for improved alertness and clarity.
Get 15% off any order at Unlimitter using coupon MBB15. Shipping is Free on orders over $50. Unlimitter is backed by a 30-day money back guarantee. Coupons are not valid on subscription orders.
2