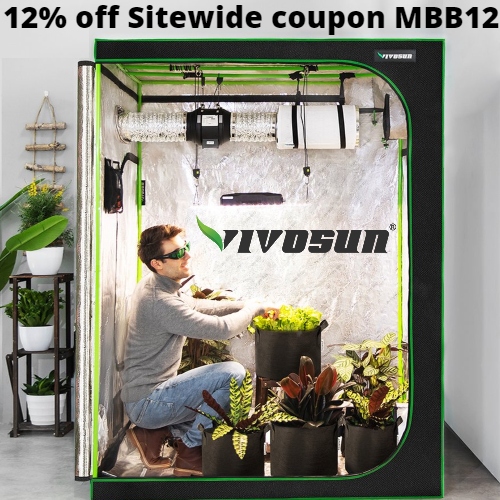 Vivosun is a leading-manufacturer of top quality indoor horticultural equipment. They have everything you need to start and maintain your own indoor garden, including grow tents, grow lights, ventilation supplies, grow bags, heat mats, high-powered fans, gardening tools & accessories, and more. Indoor gardening is a great way to make sure you have fresh veggies all year long and it will save you money at the grocery store!
Vivosun also offers a variety of greenhouses for outdoor use and aquarium, pond & waterfall pumps.
Get 12% off Sitewide at Vivosun using coupon MBB12. Shipping is $6 or Free on orders of $60 or more.
Fun Fact: Studies have shown that indoor gardening relieves stress, boosts creativity, productivity & focus, and promotes recovery!
5