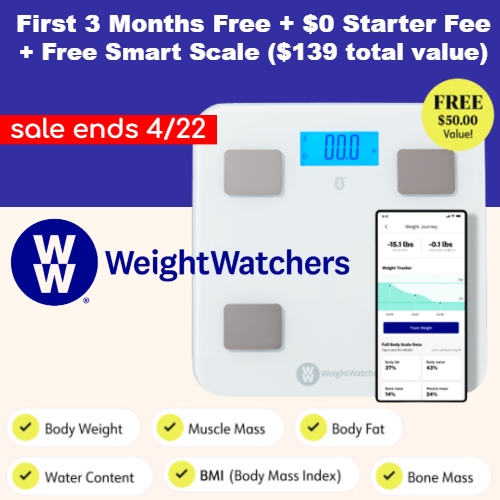 Effective, simple, and anything but basic, a Weight Watchers Core Membership provides you with easy-to-use tools to lose the weight you want without that "on a diet" feeling.
Get a science-backed and customized nutrition plan for your lifestyle, trackers, 12,000 recipes for meal inspiration, 24/7 coach support, and more. It's everything you need to live their program and build healthy habits for life.
Sign up by 4/22 and your first 3 months are Free ($69 value), the starter fee is waived ($20 value), and they will send you a Free smart scale ($50 value).
23