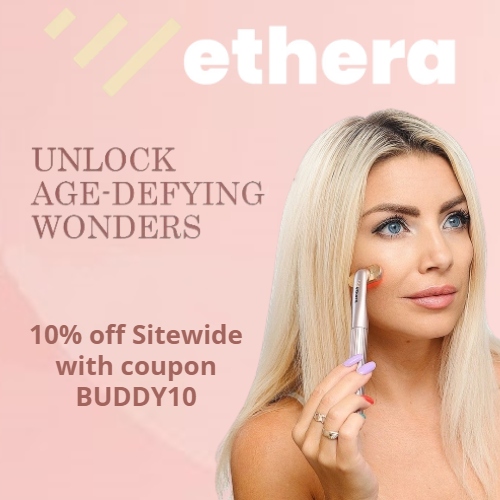 The team behind Wethera is passionate about helping women look and feel younger. Their skincare products offer pain-free, non-invasive solutions for improving skin tone, hyperpigmentation, wrinkles, fine lines, and reducing inflammation.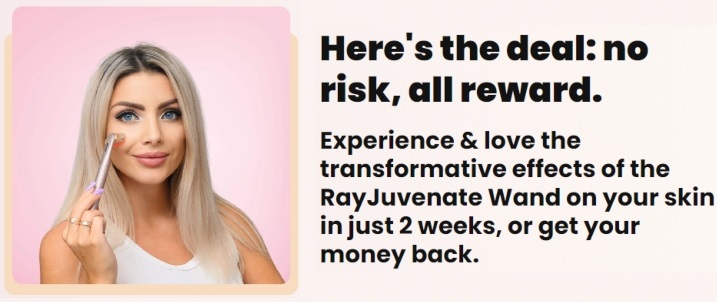 Harnessing the power of red light therapy, the RayJuvenate Wand offers numerous benefits for the skin, including improved skin tone, increased collagen production, reduced inflammation, enhanced skin elasticity, and diminished wrinkles and fine lines. Red light therapy is generally safe for all skin types and does not cause any damage to the skin.
RadiVive Complex Serum is specially formulated to enhance the RayJuvenate Wand's results. It's infused with all-natural ingredients, and is free of parabens, silicones, sulfates, cruelty, and fragrances. Simply apply it to clean skin right before your session with the RayJuvenate Wand.
RadiRize Face Moisturizer locks in moisture and nutrients. Made with natural, vegan ingredients, it keeps skin hydrated and maximizes the anti-aging effects of the RayJuvenate Wand.
RayJuvenate Face uses the most advanced 630/850nm LED lights to help you look your best by minimizing fine lines, increasing brightness, and removing toxins from your skin. With its Red & Near-Infrared LED lights, it's the ultimate tool for combating the visible signs of aging in an all-natural way.
Get 10% off Sitewide at Whera using coupon BUDDY10. All orders currently ship Free! All devices are covered by a 90-day satisfaction guarantee. Coupons cannot be applied to subscription orders.
2