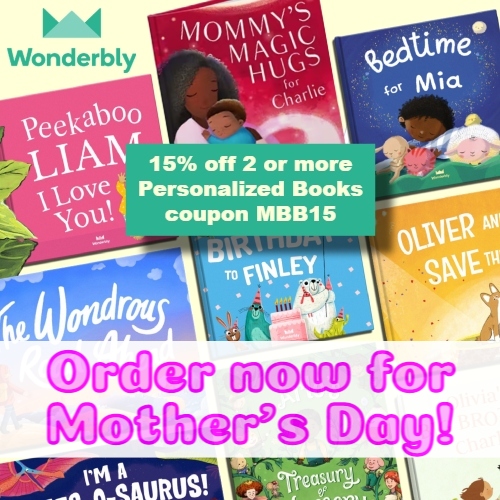 Wonderbly believes there is nothing more magical than a child's imagination. Their mission is to inspire the next generation of brave, imaginative, book-loving kids through their meaningful, personalized children's books that allow little ones to be the star of the story and imagine themselves doing extraordinary things.
Each book is packed with beautiful illustrations & wonderful adventures and is specially printed just for your child, with them as the main character. Most books even have their name on the front cover!
In addition to making your kiddo feel super special, Wonderbly books are great for their educational & social development as well.
Personalization helps children relate to the storylines – it's really them in the story! This makes them far more receptive to the key messages of each storyline. From learning about their own identity, to discovering the world around them and developing empathy and confidence, Wonderbly stories are meant to help prepare children for the upcoming chapters of life.
Studies also show that when children see themselves in a story, it has a profound effect on their literacy and language development, helping to create confident & efficient readers for life.
Wonderbly has tons of great titles to choose from, each having its own powerful message for growing kids, including themes on courage, friendship, curiosity and kindness.

Wonderbly isn't just for kids! They also offer adult themed books for special occasions, such as Mother's Day, Father's Day, anniversaries, weddings & engagements, birthdays, and more.
Get 15% off 2 or more books at Wonderbly using coupon MBB15.
4