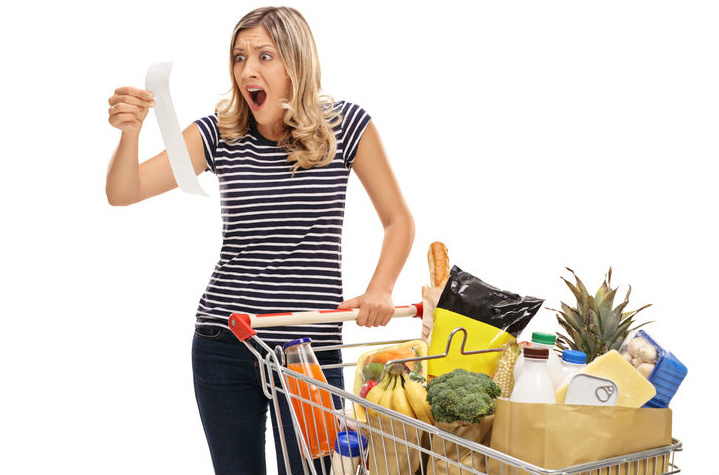 Smart consumers know, there are just some things you should never buy at the grocery store. If your goal is to keep more money in your wallet, you'll want to avoid these items on your next grocery store trip.
This post contains affiliate links. See my disclosure policy for more details.
Magazines – We've all been there. Stuck in line. Killing time checking out the headlines. Maybe it's a delicious looking meal that catches your eye. Or the latest celebrity gossip. But just when you're starting to get the gist of it, the line moves forward and you're up. You need to decide – put the magazine back and forever wonder how to make the perfect roast chicken, go home not knowing who Brad Pitt is currently dating, or throw the magazine in your cart, shell out $5, and regret it later. Never, ever, EVER buy magazines at the grocery store check out! Not when you can order online and typically get a whole year's worth for the price you'd pay for a single issue. I order exclusively from Discount Mags (where you can get 20% off any order using coupon MYBARGAINBUDDY) and I haven't paid more than $5/year for the magazines I enjoy.
Greeting cards, gift bags, cleaning supplies, batteries, light bulbs, office supplies – Basically, if you can't eat it, don't buy it from the grocery store. Grocery stores mark these items up, sometimes very significantly, because they take up shelf space and don't sell as quickly as food items. Since they tend to sit around so long, their rent is higher. You can get all of these things cheaper at a dollar store, a drugstore, a warehouse store, an office supply store, and/or a big box store.
DVD or Blu-ray movies – Please don't buy physical copies of movies. They are a bad investment. If you want to collect something, collect stuff that appreciates in value. Movies aren't something to sink your money into. With so many digital options, you can pretty much watch anything you want, whenever you want, wherever you want, without a bunch of discs taking up space and collecting dust in your house. < /rant> If you must buy a movie, you can get better deals at Deep Discount and Best Buy. 🙂
Pre-sliced fruit or veggie trays – These conveniently packaged trays can cost 40-50% more than what you'd pay if you simply bought the produce and cut it up yourself. There's also the freshness factor. Once produce is sliced, the quality time bomb starts ticking. Have you ever noticed that there always seems to be a few pieces in there that don't look quite right? Those were probably left over from another tray that got tossed and are a bit older than the others. Or they were from pieces that were damaged to begin with and never would have sold whole on the shelf. BLEH!
Shredded Cheese – Sure it's convenient, but is the extra expense worth it? Shredded cheese typically costs twice as much as non-shredded cheese. Plus it's coated in preservatives to keep it from molding. YUCK! Shred your own cheese, save some money, and skip the preservatives. It really doesn't take that long. When I have a lot to shred, for say Pizza Night, I break out the Presto Salad Shooter that my grandma gifted me with about 15 years ago. That thing shreds cheese like nobody's business and is still running like a champ after all these years.
Bottled Water – Not only is bottled water extremely overpriced, all that plastic is horrible for the environment. If tap water isn't your thing, there are a lot of options that are much more budget-friendly than buying individual bottles. Consider a faucet water purifier or a filtration pitcher. Refilling 3 or 5-gallon bottles with self-serve dispensers, like Primo, will save you a ton of money. Even if you splurge on a water cooler (the bottom loading ones are AMAZING!), you'd still come out ahead. I love my stainless steel Klean Kanteen and Contigo water bottles. The Contigo bottles are especially handy in the summer because they keep water cold for hours (even in a hot car)!
Booze – You can get beer, wine and liquor cheaper at big box liquor stores like BevMo or even Trader Joe's. Here in Colorado, I like to shop at Total Beverage and DaveCo.
Looking for even more ways to save on groceries? Read my article, "26 Things That are Killing Your Food Budget".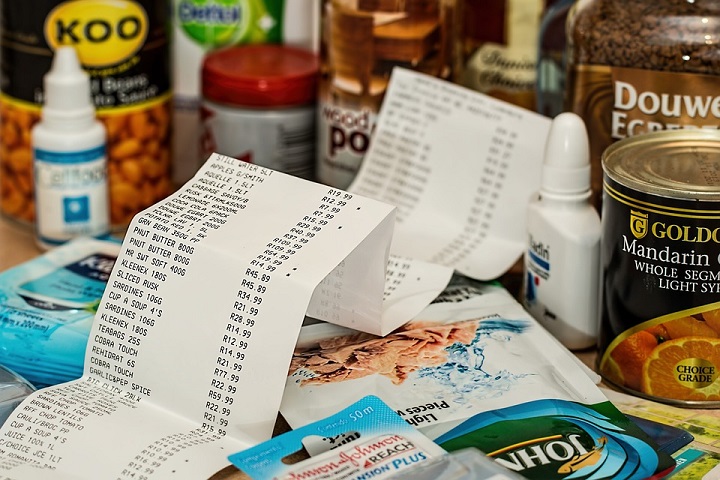 Sign up for my email newsletter to get tips like this delivered to your inbox!
33