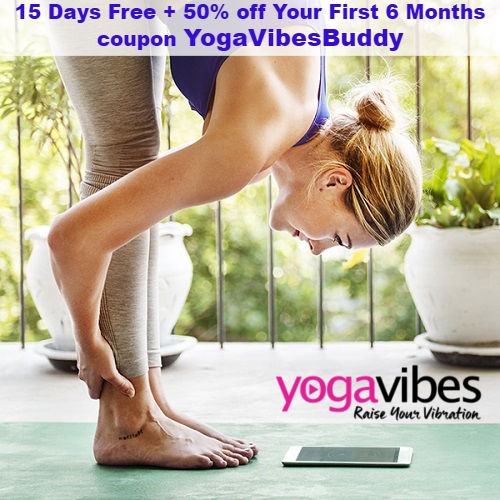 YogaVibes Coupon
Today: 15-Day Free Trial + 50% off Your First 6 Months
Coupon: YogaVibesBuddy
Expires: Unknown
SIGN UP
With a YogaVibes subscription you'll get unlimited, on-demand streaming access to thousands of yoga, meditation and barre classes with a variety of styles, lengths and teachers to meet your needs.
Stream their videos on your laptop, desktop, phone, tablet, or TV. YogaVibes frees you to take yoga wherever you are, whenever you want so you can get whatever you need. No crowds or hassle, just yoga.
Your first 15 days are Free. If enjoy their service and want to keep your subscription going, you'll get 50% off each of your first 6 months on a monthly plan using coupon YogaVibesBuddy, making it just $9.97/month. No commitment necessary, cancel anytime.
4