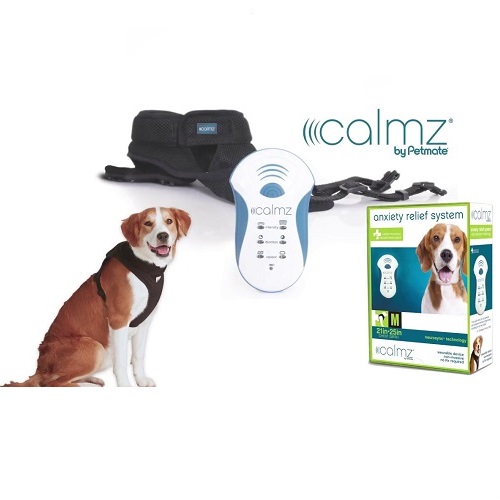 The Petmate CALMZ Anxiety Relief System for dogs combines high-tech innovation with acupressure in a revolutionary new non-invasive, drug-free treatment, that soothes common anxiety that often arises as a result of thunderstorms, fireworks, encounters with strangers, travel and loud noises.
This innovative system comes complete with an adjustable Comfort Fit Vest that cradles a device over specific acupressure points on yous dog's spine. When the device is activated, the clinically proven NeuroSync Technology takes over. Your dog will hear and feel a therapeutic blend of classical music, tones and vibration to ease anxiety. Comes in XS-XL to fit dogs of all sizes. Requires 3 AAA batteries, not included.
Use coupon FALL20 to get 20% off $19.99 or more and Free shipping on $29 or more.
2