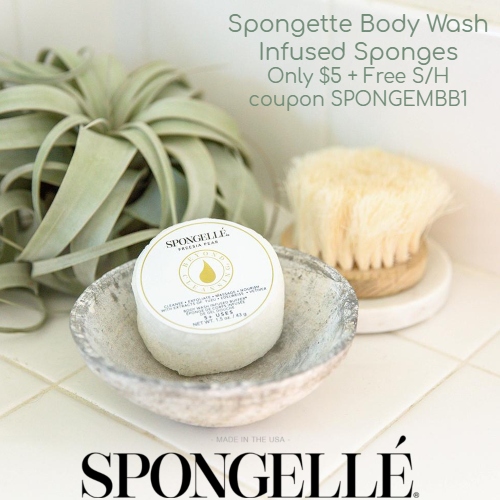 Spongelle Spongettes are travel-size body wash infused buffers that provide 5+ washes. They're perfect for perfect for vacations, business trips, or taking to the gym. Choice of 7 scents. Use coupon SPONGEMBB1 to get as many as you like for $5 each + Free shipping.
Spongelle Wild Flowers provide 14+ washes and are available in 8 scents. Regularly $14, they're $9 + Free shipping using coupon SPONGEMBB2.
Limit 1 coupon per order. If you'd like both products, you'll need to place separate orders.
4