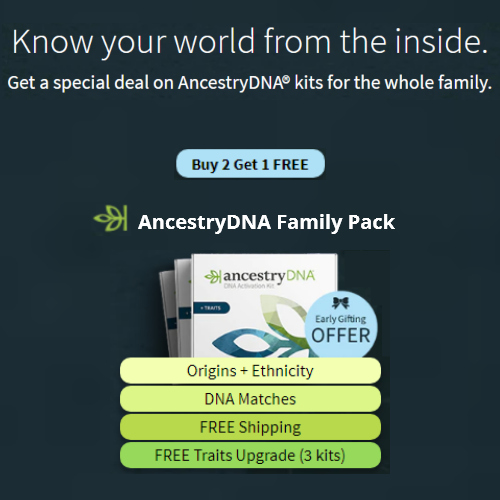 From your origins in over 1,500 regions to the most connections to living relatives, AncestryDNA delivers a unique, interactive experience. Plus, you'll get even more insight into how your DNA makes you one of a kind with AncestryDNA Traits. Explore how your genes might have influenced a range of wellness, appearance, sensory, and other personal traits.
Through 10/29, you can save 47% by ordering a family pack of AncestryDNA kits. This special offer includes 3 DNA kits, Free traits upgrade for all 3 kits, and Free shipping. All kits must be shipped to the same address.
Interested in an Ancestry.com membership? You can get 50% off all 6-Month Memberships using the discount links in this post.
2