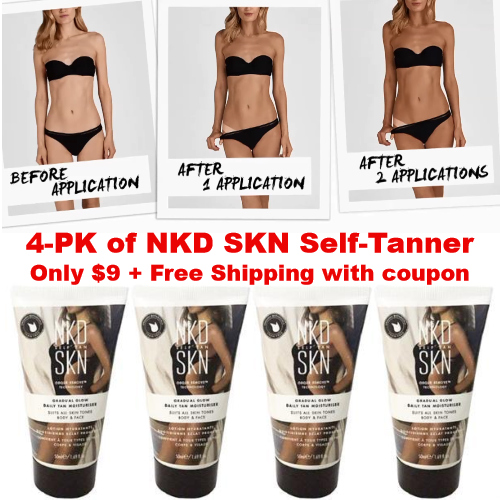 NKD SKN Gradual Glow Daily Tan Moisturizer provides a soft and sun-kissed glow with zero smell and zero transfer that develops over 4-8 hours and can be deepened with more frequent application.
A 4-pack is currently $9.99 + you can get 10% off sitewide using coupon BUDDY10, bringing the price down to $9 ($2.25/tube). All orders ship Free!
This self-tanning lotion is currently selling for $3.48/tube at Amazon where it has a 4.5 out of 5 star rating with 49 reviews.
2