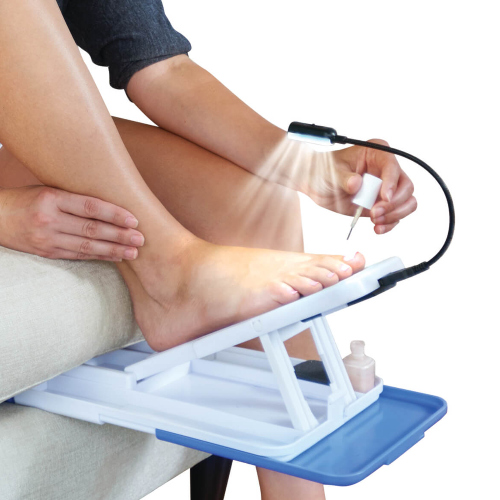 Salon pedicures are expensive and trying to do your own toes at home can be such a hassle – until now! The Stedi Pedi Pedicure Assistant is an innovative foot support designed to assist in finding comfortable position for doing your own pedicures. Simply slide the back portion of the device under a mattress or a seat cushion and Stedi Pedi will be firmly held in place by your own body weight. Stedi Pedi positions your foot in an angle that makes it easy to reach your toes.
The Stedi Pedi also features a super bright LED task light to help you see what you're doing and it has compartments on either side of the footpad for storing pedicure tools and polish.
Through 5/26, use coupon SAVE5 to get a Stedi Pedi for just $24.95 + Free shipping.
2