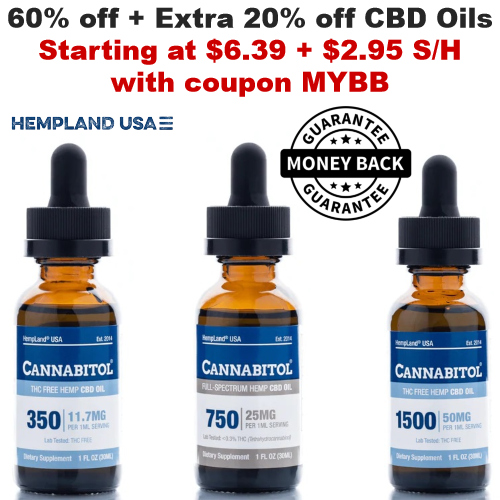 Hempland USA CBD Oils are grown and produced in the USA, contain no additives, and are backed by a 45-day 100% money back no questions asked guarantee.
Select CBD Oil Tinctures are currently 60% off + you can get an extra 20% off Sitewide using coupon MYBB, making these tinctures just $6.39, $7.99, and $14.39. Shipping is $2.95 or Free if you order any 2 or more items.
An automatic bulk discount will also apply if you order multiples of the same item. 10% off 3-5 items, 20% off 6-8 items, and 30% off 9 or more items.
1