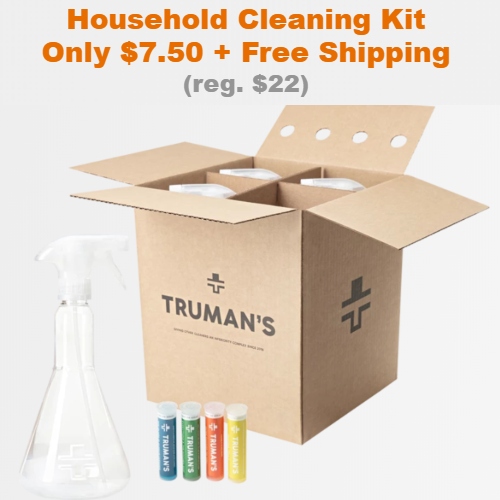 Fed up with the clutter of cleaning, Truman's created 4 non-toxic cleaners that can be used to clean all of your home's hard surfaces.
Shipped directly to your door, skipping the markup of retail and eliminating single-use plastic cleaning bottles, Truman's Starter Kit includes 4 empty bottles and 4 cleaning solution cartridges: Everything and the Kitchen Sink, Floors Truly, The Glass Is Always Cleaner and More Shower to You, each providing 27 ounces of cleaning solution. All you add is water.
Get one for just $7.50 + Free shipping when you opt for the subscription and use coupon SUB50. You'll have 45 days to modify your refills or cancel.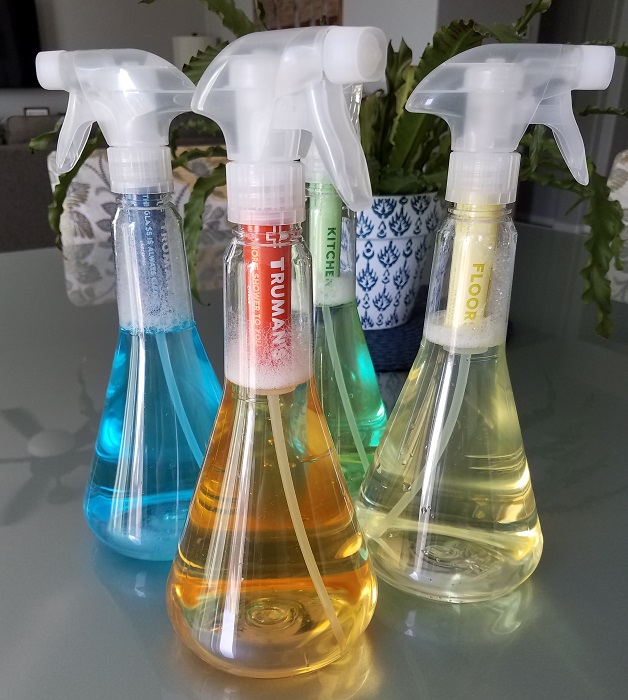 8