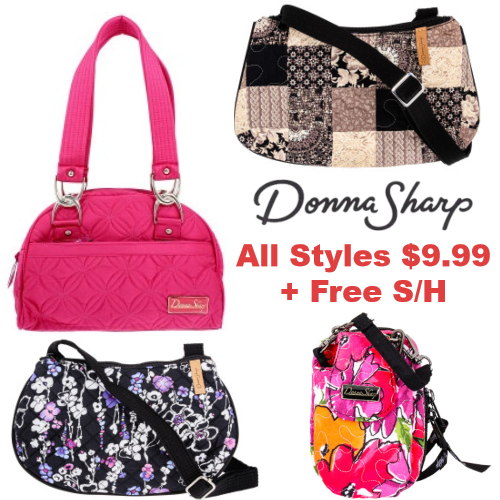 Donna Sharp Handbags are 71-85% off. All styles are just $9.99 + use coupon BUDDYSHIP to get Free shipping on any order – no minimum purchase required.
– About Donna Sharp –
Donna Sharp is an American owned company. Their products are designed and distributed from their home office in Shepherdsville, KY and sold in retail locations across the country. Their uniquely beautiful and expertly crafted quilted handbags were developed by Donna, a 5th generation quilter, in 1981. If you're a fan of Vera Bradley products, you might appreciate Donna Sharp designs.
4