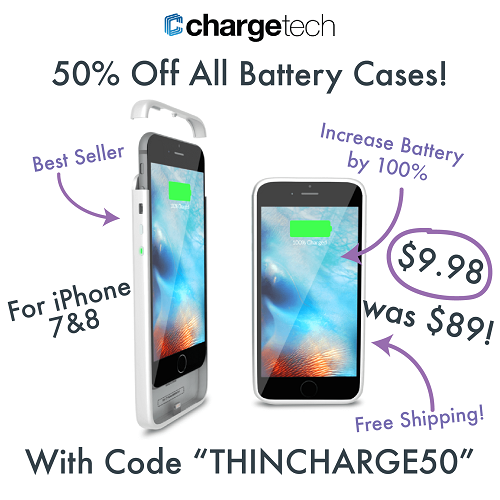 Double your battery life with this ThinCharge Battery Case for iPhone 7 and 8. It charges your phone and protects it! It features a durable, one-piece body with an inner suede lining that protects your phone from drops. A pass-through charging slot allows you to charge your phone and the case at the same time.
On sale for $19.95, you can get an extra 40% off using coupon THINCHARGE50, making this case just $9.98 + Free shipping. It's also available for iPhone 7 Plus for $1 more.
See something else you want? You can get 10% off sitewide using coupon BUDDY2020.
2