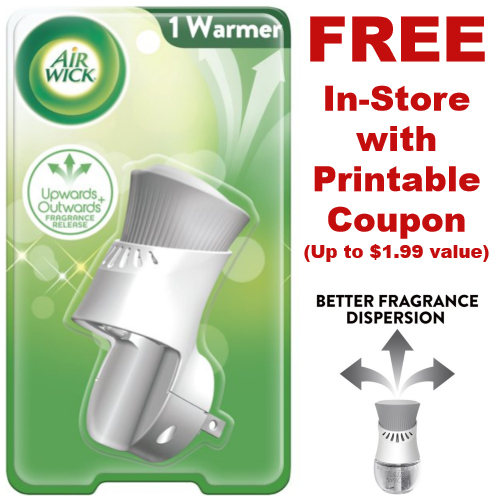 Print this $1.99 coupon to score a Free Air Wick Plug In Scented Oil Warmer. Coupon must be used in-store (at the store of your choice!). Limit 2 coupons per shopping trip. The coupon is valid through 3/3, but it is only available for a limited number of prints. Print yours now if you want this deal!
These warmers sell for less than $2 at Walmart.
They also just added a printable coupon for up to $3.99 off a 2-Pack of Warmers.
Sign up for my email newsletter to get deals like this delivered to your inbox!
4