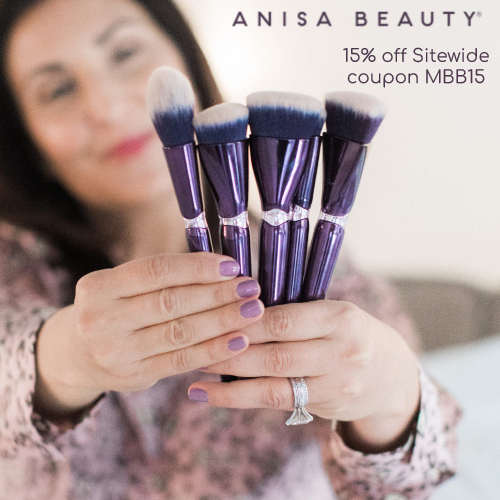 ANISA Beauty believes that the cosmetic brush is the ultimate beauty tool to transform your makeup and skin care experience – what touches your face matters! Founded by beauty pioneer Anisa Telwar Kaicker, who has been designing and manufacturing brushes for the biggest brands in beauty for almost 30 years, ANISA Beauty provides innovative makeup brushes, skin care brushes, and brush cleaners.
They offer a full line of makeup brushes, including brushes for applying foundation & concealer, contouring, bronzing, highlighting, and more. ANISA's premium quality brushes are perfect for any makeup lover or beginner. They simplify your makeup routine with signature designs that guide complexion makeup product placement and help you apply and blend your makeup perfectly.
ANISA Beauty's high-performing skin care brushes are designed to enhance your daily skin care ritual. The brushes create a completely hygienic skin care routine and optimize the application of your cleansers, moisturizers, and serums.
For best results, add some brush cleaning products to your order. Making sure you have clean brushes is extremely important! Brushes can store excess makeup, oils, & residue, and grow bacteria that can lead to skin irritation and breakouts.
Get 15% off Sitewide at ANISA Beauty using coupon MBB15. All products come with a 30-day satisfaction guarantee. Shipping is $6.95 or Free on orders of $50 or more.
5