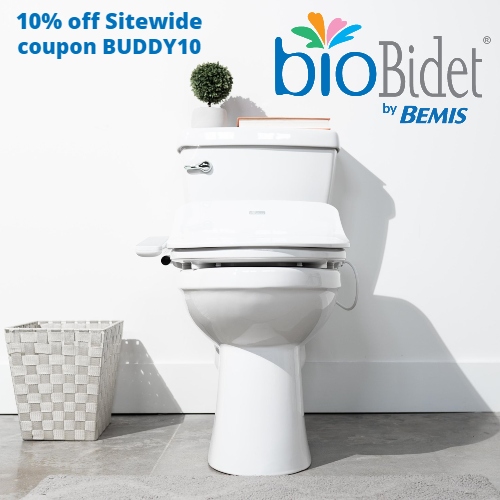 Bio Bidet is a leader in innovative kitchen & bathroom technology. Their industry leading standards have advanced bidet technology into luxurious modern necessities.
Bio Bidet's products ensure you will have the cleanest and most comfortable bathroom experience possible. They offer a wide range of products, so whether you're looking for the luxury of a smart bidet toilet, a bidet seat, or a simple bidet attachment, Bio Bidet has what you're looking for!
Their smart toilets come with features like touchless dual flush, warm air dryers, auto opening lids, built-in UV sterilizers that automatically clean the nozzle after each use, and more. Their bidet seats also have many great features, such as convenient wireless remotes, adjustable heated seats, multiple wash settings, nightlights, self-cleaning nozzles, and unlimited warm water technology.
Bio Bidet's Flow motion activated faucets allow hands-free multitasking for a more efficiency in the kitchen. Simply wave your hand near the infrared motion sensor to activate the flow of water. You can easily swap between hands-free motion sensing mode and traditional manual faucet mode. They come in multiple fingerprint resistant finishes, including brushed nickel, chrome, matte black, and oil rubbed bronze.
Get 10% off Sitewide at Bio Bidet using coupon BUDDY10. Shipping is $5.85 or Free on orders of $49 or more. All toilets, seats, attachments, and faucets come with a 1-5 year warranty.
1